Germantown, Tennessee--July 22, 2021--We are excited to announce that Ms. Christy Bennett has been named the new Assistant Principal of Forest Hill Elementary School.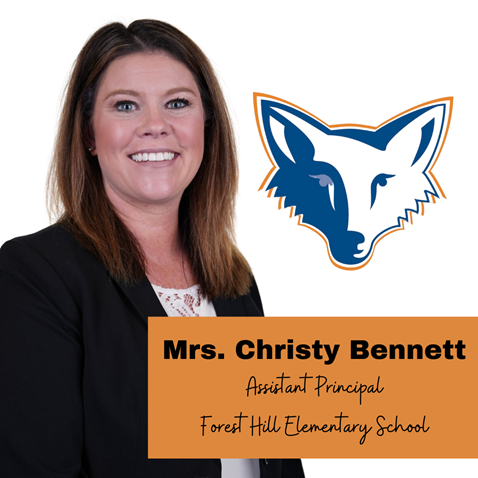 Ms. Bennett has over 14 years of educational experience, most recently, as an Instructional Math and Science Coach in Desoto County Schools. She has also served as a Math and Science Specialist and a Super-Group Member for the Mississippi Department of Education. Prior to her years in curriculum development, she taught elementary school in both Mississippi and at Southwind Elementary School in Memphis, TN.
"Ms. Bennett is an instructional leader and will bring many valuable talents to our leadership team," said Forest Hill Principal Zac Percoski, who worked with her at Southwind Elementary School many years before. "Her experience developing items for the Mississippi Assessment Program, and her outstanding work with PLCs as an Instructional Coach will serve the teachers and students at Forest Hill very well," he added.
She holds her Bachelor of Science in Elementary Education from the University of Memphis along with her Masters in Curriculum and Instruction and an Ed S. in Educational Leadership from Union University.
Outside of education, Ms. Bennett has two beagles named Daisy and Riley and is engaged to be married next month. She was born and raised in Germantown, a proud graduate of Germantown High School, and is very much looking forward to "coming home".
"As a life-long learner, myself," said Ms. Bennett, "I believe in a growth mindset and have personally continued to seek professional development to improve my practice and stay on top of emerging trends in education and curriculum. I am excited to bring that enthusiasm to the staff, students, and families of Forest Hill. I cannot wait to become a Fox".